FBT CLA 118SA
Active Bass reflex subwoofer - 1x18" - 1200Wrms
Artnr. 703794
The cabinet of the CLA406A is constructed in birch plywood with internal metal bracing to ensure stability. The enclosure comprises four custom 165mm (6.5") woofers and a 35mm (1.5") large format Neodymium compression driver with 64mm (2.5") voice coil for a frequency response that extends from 65Hz to 20KHz. The waveguide, specifically designed for this product and optimized by finite element simulation BEM, has a horizontal dispersion of 100° and 25° and a vertical low distortion thanks to the optimal load seen by the diaphragm of the driver. The height dimension of the waveguide allows an excellent vertical control throughout the operating range of the driver and enables the linking of the two systems in a consistent manner to beyond the 18KHz.
The CLA406A amplifier module has a die-cast aluminum with natural convection 600W for LF section and 300W for HF Class D switching power. Latest generation DSP algorithms offer 8 presets, ensuring that you will achieve the perfect sound in every application, plus generous headroom for maximum reliability and signal integrity.
The cabinet is equipped with two aluminum handles with rubber inserts and well 12 anchor points, all of which combine to make the system extremely versatile. Via optional hardware it is possible to couple two CLA406A with angles of 0° – 10° – 20°, with the adjacent waveguides for long range or with a cabinet above the other for short-medium distance. Additional accessories are available for system suspension as well as flying the accompanying CLA118SA subwoofer.
The CLA 118SA is a subwoofer in birch plywood with a 460mm woofer from B&C in a bass reflex port with an extensive laminar airflow, minimizing turbulence and power compression. The Class-D, switching power amplifier module is constructed in die-cast aluminum with natural convection, and is rated at 1200W. Onboard DSP also offers functions such as filtering, equalization and protection.
When you need to extend the performance of the CLA406A, especially in live applications, the CLA118SA acts as a support and base for the CLA406A column that can be applied, via optional hardware, with M20 points positioned on the top of the sub.

The CLA118Sa is also modular and can be stacked thanks to special milling, increasing the SPL and raising the base of CLA406A.
The CLA406A is a truly professional line array that, despite its compact size, still delivers an impressive SPL of 133dB. It can be integrated elegantly and with minimal intrusion into any environment that requires high quality sound with powerful directional control.
Processed Active Subwoofer 
 1200W – 138 dB SPL
Active subwoofer in bass-reflex design 
460mm (18") B&C high excursion woofer with 75mm (3") voice coil 
Frequency response from 33Hz to 100Hz
1200W RMS Class D power amplifier with swittching mode power supply
Processor DSP with 8 presets, cardioid configuration, delay
Control Panel with XLR input and link, volume, presets, delay, phase 0 ° -180 °, ground-lift
Neutrik powerCON power IN and LINK connectors
15mm (5/8") birch plywood with scratch-resistant coating Stackable
M20 (20mm) top mount speaker stand socket, two diecast aluminium carrying handles with rubber inserts
Optional 4 swivel-mount casters 80mm (3.15") on request
Suitable for low frequency extension and reinforcement of the CLA406A array, especially for live performance
INPUT CONNECTOR:
XLR with loop
NET DIMENSION (WXHXD):
550x550x660 / 21.65x21.65x25.98 mm/inch
NET WEIGHT:
40/88.18 kg/lb
MAXIMUM SPL CONT/PEAK:
134/138 half-space dB
DISPERSION:
omnidirectional HxV
CROSSOVER FREQUENCY:
preset dependant KHz
AC POWER REQUIREMENTS:
640 VA
BUILT-IN AMPLIFIER LF/HF:
1200 W RMS
BUILT-IN AMPLIFIER PEAK LF/HF:
2400 W
FREQUENCY RESPONSE:
33Hz - 120Hz -6dB
LOW FREQUENCY WOOFER:
1x18 -3 coil inch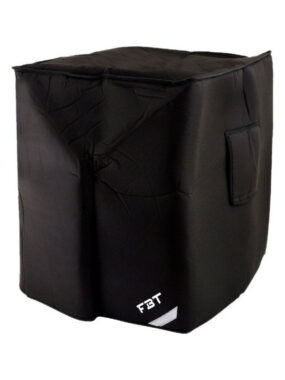 Artnr. 703811
Skydd till CLA 118SA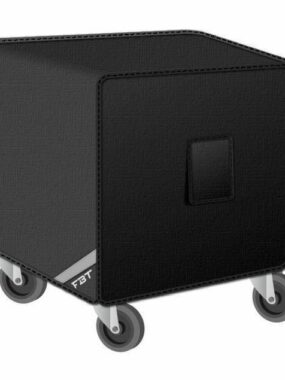 Artnr. 703812
Skydd till CLA 118SA med hjul